products
Weißer Spritzer
---
Fresh, fruity white wine mixed with soda water. An irresistible combination in the practical 0.5l bottle. Available at:
AFS Lagerhäuser
Avia Tankstellen
Billa
IQ Tankstellen
Kastner
Kiennast
Merkur
Metro
Nah&Frisch
OMV Tankstellen
Pfeiffer C&C
Shell Tankstellen
Unimarkt
Wedl
Wine mixed drink
fillings: 0.5l PET bottle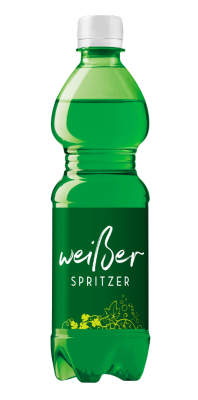 Do you have questions?
Just write to us. We are gladly available
for questions and suggestions.