products
Egger Zitrusradler
---
The Egger Zitrusradler refreshes not only on hot days with 5% juice content. Due to the successful mixing ratio of 52% citrus lemonade and 48% Egger full beer, the Egger Zitrusradler is an enjoyable summer refreshment drink.

Available in stores and in restaurants.
Beer mix
fillings: 0.33l one-way bottle 0.5l reusable bottle 0.5l can
more info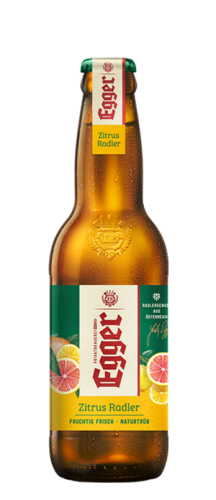 Do you have questions?
Just write to us. We are gladly available
for questions and suggestions.