products
Granny's apple-pear juice
---
Granny's 100% apple-pear juice is our fruity direct juice from the typical Austrian fruits apple & pear.
The natural thirst quencher is made without additional dyes, preservatives or artificial flavors.
Available in stores.
direct juice
fillings: 1l Glas-Mehrweg
more info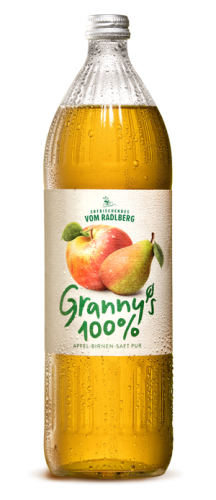 Do you have questions?
Just write to us. We are gladly available
for questions and suggestions.