News
---
New brand launch of the private brewery Egger
With our enjoyable Egger beer you feel as comfortable as at home, so we re-create the existing brand values and reinforce our appearance as a quality beer-brand from a friendly private brewery in family ownership.
Egger beer cannot been overlooked since April: more than 700 16-sheet posters are affirmed in Austria; exciting special forms such as a special branded bus stop station at the Town Hall (27 March -2 April) can be admired in Vienna. Wide-ranging online and print campaigns as well as our Egger enjoyment tour with the nostalgic Egger truck complete the elaborate production.
---
Egger beer website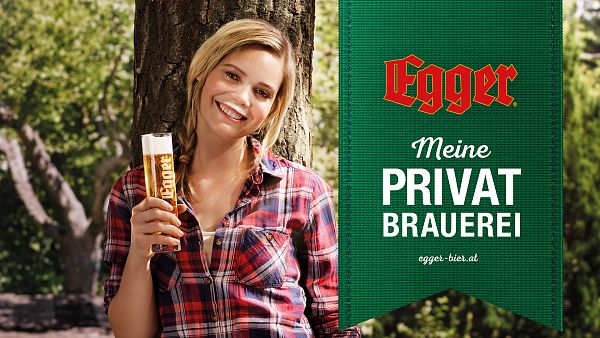 Do you have questions?
Just write to us. We are gladly available
for questions and suggestions.