products
Egger Märzen
---
Egger Märzen is an easydrinking malty beer. A typical Austrian lager beer, mildly hopped, highly fermented with a full-bodied taste. Awarded at various national and international beer competitions.
Available in retail and HORECA.
5.0 % vol., 11.5° Plato
Beer
fillings: 0.33l one-way bottle 0.5l reusable bottle 0.5l can
more info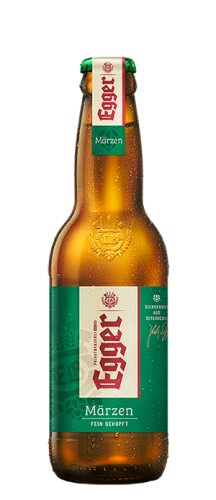 Available here
Select your desired shop and you will be redirected.
Do you have questions?
Just write to us. We are gladly available
for questions and suggestions.