products
Egger Rosl
---
Egger Rosl - the "natural cloudy" beer in our family!
The beer smiles at us in a lemon yellow-colour, the natural cloudiness permeates the glass evenly. Beery in the scent, it is reminiscent of fresh shortcrust pastry and opens up full-bodied and powerful on the palate. The yeast supports with harmonious bitterness and makes the beer appear light and fresh at the same time. A real Zwickl pleasure.
The label design of our Egger Rosl was dedicated to Rosa Egger, mother of Fritz Egger, who would have celebrated her 100th birthday in 2021. Rosa Egger was born on March 19, 1921, in Stainach am Brenner into an inn family and is described by her grandchildren as a very lovable, proud, humorous and enterprising woman. With her great social heart and her closeness, she was always a welcomed guest. She also got involved in the company with her love of cooking - for example, she took over the catering for the employees in the canteen at the Egger plant in St. Johann for many years. Rosa Egger not only found pleasure in good food, she also loved smoking cigarettes without a filter all her life.
5.0 % vol., 11.5° Plato
Beer
fillings: 0.5l can
more info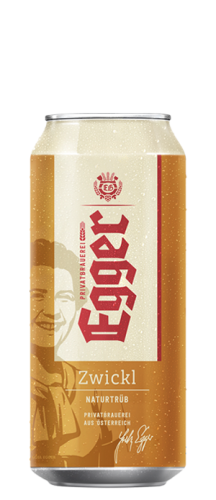 Do you have questions?
Just write to us. We are gladly available
for questions and suggestions.