News
---
Competition: Radlberger celebrates 30 years!
Radlberger - the traditional Austrian lemonade with a wide variety of flavors - is drunk where summer is at home. In 1988 Radlberger was one of the first lemonades in PET bottles and even then it was refreshing young and old. Radlberger, Austria's new summer resort, is now celebrating 30 years. Celebrate with us and win great prizes.
Win 30 Austrian holidays and
3,000 further prizes!
Enjoy refreshing, fruity lemonade and, with a little luck, win great prizes.
More information: https://radlberger.at/30jahre/
RADLBERGER — ALWAYS A WIN.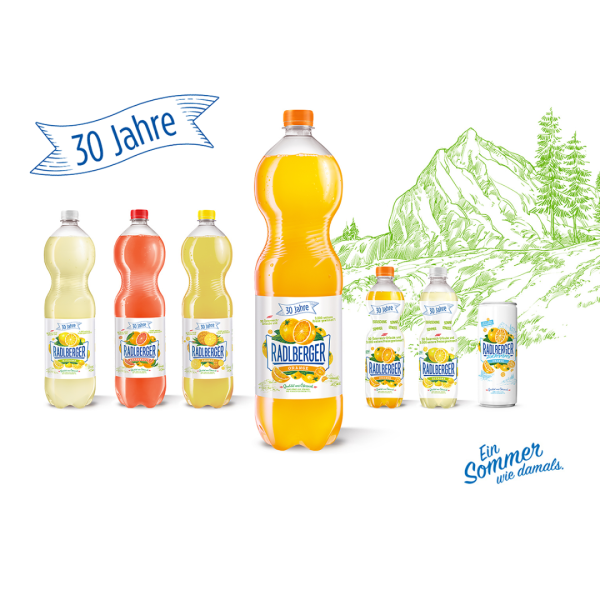 Do you have questions?
Just write to us. We are gladly available
for questions and suggestions.