News
---
After an industrial accident: Egger Getränke restores the ecology of the Mühlbach
Experts from the University of Natural Resources and Life Sciences have finished recording damage after a technical accident
Fortunately, there was no lasting damage - fish stocking is possible again immediately
Restoration of fish stocks in coordination with the fishing association
After the unfortunate industrial accident at Egger Getränke, in which waste water was accidentally discharged into the nearby Mühlbach, a detailed damage assessment and assessment of the Mühlbach was carried out in cooperation with the University of Natural Resources and Life Sciences (BOKU) and two court-sworn experts.
Karl Gravogl, Lower Austria's master fisherman "We are very relieved that the macrozoobenthos (small organisms) in the Mühlbach apparently did not suffer any lasting damage. Water experts have found that fish and other aquatic species can now repopulate the Mühlbach. The build-up of a fish population that is as typical as possible of the water body will be tackled by those authorized to fish immediately after a corresponding expert report is available. "Aquatic plants have not suffered any damage and are available in sufficient numbers.

Fish stocking restores the ecological balance
From a water ecological point of view, the Mühlbach can be stocked with fish immediately. Expert Mag. Dr. Georg Wolfram explains: "In order to assess the balance of the Mühlbach, we examined the condition of the microorganisms in the affected Werksbach. They are essential because they are the fish's source of food. After extensive studies, we can say that the food supply is sufficient and that fish can therefore be stocked at any time. "Egger Getränke is relieved:" We are very happy that the damage was less than originally feared. Nonetheless, it is of course our duty to restore the normal fish population, "said the two Egger Getränke managing directors Bernhard Prosser and Kurt Ziegleder in unison.

Promised - kept: Damage reparation by Egger Getränke
"We deeply regret the damage and do everything in our power to analyze the incident in our company in detail so that something like this does not happen again. Regardless of this, we will of course repair the current damage as promised. Experts are currently surveying how many fish and which fish species should be released again. "As soon as we know, we will start stocking the fish," says Kurt Ziegleder.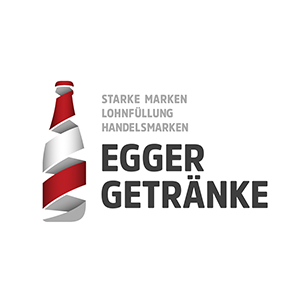 Do you have questions?
Just write to us. We are gladly available
for questions and suggestions.