News
---
Granny's Streuobst 100% named Top Innovation 2020
The renowned specialist magazine CASH has honored Granny's Streuobst 100% with 2nd place in the Top Innovations 2020 in the non-alcoholic drinks category.
To be honest: Living more sustainably is often not that easy. But with Granny's Streuobst 2020 we offer Granny's first pure, naturally cloudy juice from apples from Austrian orchards. The taste is truly unique - many different apple varieties, some of them old and already forgotten, grow on orchards, which lead to an unmistakable taste in Granny's Streuobst 100%.
And that's not all, because Granny's Streuobst 100% is doubly sustainable: The naturally cloudy direct juice is filled in the new 1L returnable glass bottle, which also won the Austrian State Prize for Smart Packaging in 2020!
Granny's Streuobst 100% is available individually, but also in the green reusable crate with 6 bottles at Eurospar and Interspar!
More infomation about the  Cash Top Innovations 2020:
https://www.cash.at/epaper/print/200/epaper/0121/80/index.html
More information about the Austrian State Prize for Smart Packaging:
https://www.grannys.at/de/neuigkeiten/1-0l-mehrweg-glasflasche-holt-sich-staatspreis-smart-packaging/
About CASH:
The CASH trade magazine has been the leading monthly trade magazine for the food trade and the branded goods industry for over 35 years. In addition, opinion leaders, decision-makers, managers and employees at the POS are informed on a daily basis on cash.at about current industry developments. CASH and cash.at are published by Manstein Verlag, which has been one of Austria's leading specialist magazine publishers for 41 years.
---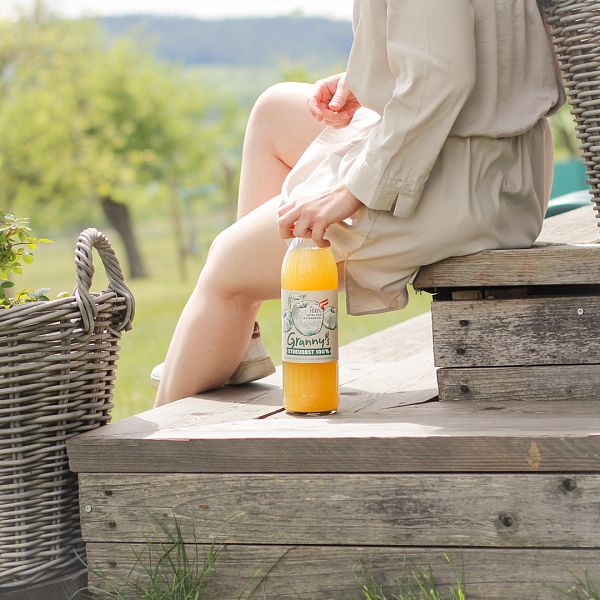 Do you have questions?
Just write to us. We are gladly available
for questions and suggestions.