News
---
New addition to the management floor: Frank van der Heijden becomes Managing Director Sales and Marketing at Egger Getränke
At Egger Getränke GmbH & Co OG there is a new addition to the management floor: In February 2020, the native Dutchman Frank van der Heijden will take over the management agendas in the areas of sales and marketing and, together with Martin Forster, will form a dual leadership of the traditional Family business. The experienced manager brings great international expertise to the company, which, in addition to its successful domestic business, is also increasingly active in the European and global markets.
Trade professional with extensive international experience
Van der Heijden was most recently Global Sales Director Consumer Products at BWT AG, based in Mondsee, before that he was Senior Executive Director and Managing Director at Atlantic Grupa d.d. with an office in Vienna. The 52-year-old gained his extensive knowledge of the beverage market and his extensive trading experience in the beverage industry at Coca-Cola, where he, among other things, held the function of Commercial Director and General Manager for UEFA EURO 2008tm. The enthusiastic music and sports fan worked for the beverage giant for a total of 15 years, with stations in the Netherlands, America, Germany and Austria.

Austrian family company with international potential
"We have set ourselves big goals for the next few years and want to continue growing internationally. We are therefore very pleased that, in Frank van der Heijden, we were able to inspire an experienced manager for our company, "says Kathrin Golger, owner representative at Egger Getränke, proudly. Van der Heijden is looking forward to his new role: "Egger Getärnke is a local family company with great international potential, that is what makes things so exciting." And further: "The ongoing expansion of resources and continuous investments have put the company on a set a solid basis for strong growth now. I see it as my task to accompany and accelerate this process."

Ongoing investments and strong pillars
As a family company, Egger Getränke combines flexibility with experience and constantly attracts attention with innovations. The company is currently investing 25 million euros in a glass filling system that will produce up to 60 million glass bottles annually from 2020. The company's success with an annual turnover of around 100 million euros can be attributed to a long-term strategy and the concentration on four pillars, namely the development of premium brands, contract filling, private labels and export.
---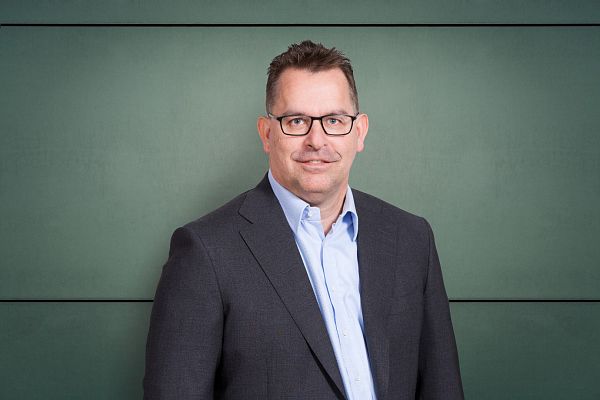 Do you have questions?
Just write to us. We are gladly available
for questions and suggestions.