News
---
Award: private brewery Egger wins "German Brand Award 2020"
Packaging and brand identity were renewed in the previous year
Egger was awarded in the "Excellent Brands" competition class
"New design world reflects valuable content"
In the private brewery Egger, the (beer) corks "pop": after the recent freestyle for one of the best Märzen beers in the country, the company has now been awarded the "German Brand Award 2020" for excellent brand management. Last year, the private brewery Egger changed its product packaging significantly. The new brand and product presence was developed under the leadership of the Hamburg-based agency Pacoon. The new "look & feel" successfully combines tradition and modernity: the old brewery coat of arms was reactivated, the traditional colors green and red were retained, but with contemporary, reduced design elements such as a matt lacquer on the cans, a puristic freshness seal as a neck label and a Valuable bottle relief added. The two Egger beverages managing directors Frank van der Heijden and Martin Forster are naturally satisfied: "We now underline the high quality of our products with the new packaging. Awards such as the German Brand Award confirm that we are also going the right way on the marketing side. The new packaging also significantly increased consumer interest." The brand values "brave, authentic and high quality" and the fact that Egger is a private brewery are now immediately recognizable.
Elke Pietzsch from the design agency Pacoon: "A brand is strong when it is properly staged, reaches the consumer, is enthusiastic, consistent and ultimately economically successful. Achieving this requires know-how, creativity and passion. With all these "ingredients" we implemented the portfolio relaunch of the Egger beer brand and won it."
Really good beer in really nice clothes
As a family-owned regional private brewery, Egger feels committed to the brand tradition and attaches great importance to sustainability, authenticity and quality. These corporate values are reflected in the new appearance. Frank van der Heijden, Managing Director for Sales and Marketing, knows: "With the new packaging, we have shown that the consistent creation of a strong brand bracket to bundle the brand portfolio leads to success and sharpens the independence and character of the brand."
German Brand Award: The widest range marketing award
The German Brand Award is an award for successful brand management in Germany and sees itself as a prize "that makes brand success visible". This year he received 1,200 submissions from 14 countries and was very well received internationally. The "best of the best" are awarded here. Companies, agencies, service providers and marketeers as well as non-commercial and governmental organizations from all industries worldwide can take part in the German Brand Award.

As the broadest-reaching marketing award, it is an award for successful brand management in Germany and thus ranks first in national competition and second in international competition.
---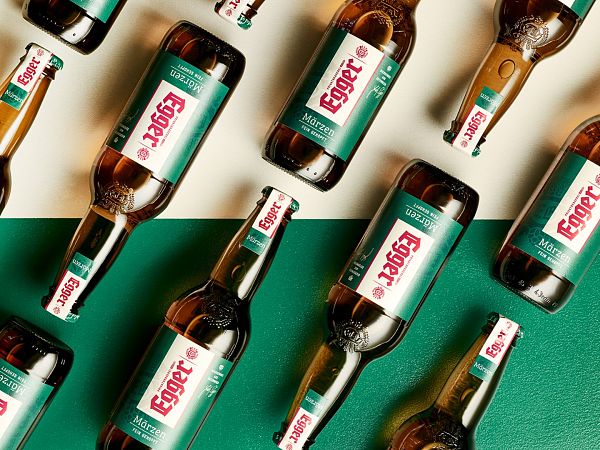 Do you have questions?
Just write to us. We are gladly available
for questions and suggestions.