News
---
New entry at Egger Getränke: Sebastian Stieger takes over sales management for Austria
Egger Getränke GmbH & Co OG has a new sales manager for Austria: The 41-year-old Sebastian Stieger takes over the agendas from Michael Hameseder, who changes internally and takes on organizational development at the Egger Getränke Group as a staff position. Stieger gained extensive experience in the domestic trade and industry in various stations and positions. Most recently he was Head of Strategy and Business Development at Billa AG. "We are sure that Sebastian Stieger will enrich our competent sales team with his extensive qualifications," said Egger managing director Bernhard Prosser, welcoming the newcomer.
Trade expert with extensive industry experience
Born in Vienna, Stieger is looking forward to his new tasks: "The possibilities are immense - our flexible family business has one of the most modern bottlings in Austria and an extensive range of services. My goal is to expand the existing business in Austria as best as possible in the coming years and to identify and promote growth targets through intensive cooperation with our customers. "

In addition to studying commercial science at the Vienna University of Economics and Business, he also completed a course of study at the University of Music and Performing Arts and gained international experience in Australia and China. Stieger started his career at Henkel CEE as a key account manager and later also a brand manager, before moving to Peek & Cloppenburg Austria as managing director. Then he was sales manager at Palmers Textil AG in Austria and Croatia for two year
Photo credits: Photographer Marius Höfinger, copyright Egger Getränke, can be printed free of charge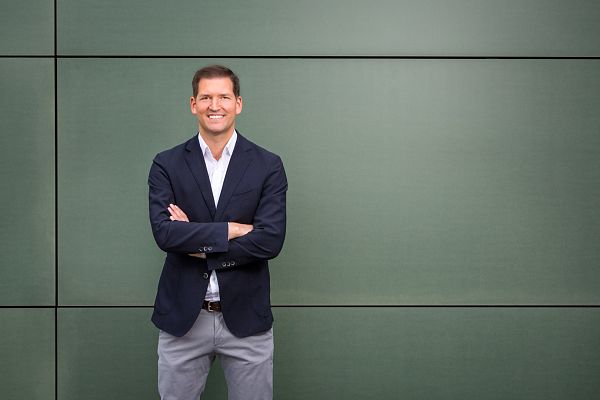 Do you have questions?
Just write to us. We are gladly available
for questions and suggestions.