News
---
The Egger brewing championship: two master brewers - two special beers
Egger private brewery gives master brewers a "free hand"

Very personal creative beers in limited editions

Follow the brewing process on www.braumeisterschaft.at  
The Egger private brewery from St. Pölten-Unterradlberg in Lower Austria once again proves its brewing expertise and innovative spirit: It gives the two Bavarian master brewers a completely free hand to brew their very own beers, accompanies the entire process via social media and uploads to the www.braumeisterschaft.at microsite. encourages consumers to rate the beers. This is the first time that creative beers "made in Unterradlberg" are on the shelves at home and Egger is keeping its promise to surprise.
 
The brewing championship starts
"More than ever, consumers want to know where their products come from and how they are made. That is why we like to give you a look behind the scenes and let our consumers participate intensively when our two long-time master brewers Wolfgang Reither and Johannes Meister create their own personal favorite beers this year. On our own website www.braumemeisterschaft.at we show the creation of the beers from the idea to the bottling in numerous short videos and encourage beer drinkers to taste and evaluate them," says Marketing Manager Martin N. Eicher happily.
Personal handwriting of two Bavarians
Where, if not in Bavaria, do you know how beers are brewed. You can "always taste" that the Egger private brewery has twice the expertise in-house. The fact that each of the two is now - literally - brewing their own "soup" in the form of creative beers speaks for the Egger private brewery.

Master brewer Wolfgang Reither, who has been working for the private brewery for 17 years, plans to create a malty red beer, which has been very popular in his hometown of Nuremberg since the Middle Ages. Johannes Meister, on the other hand, who has been with Egger for eight years, plans to reinterpret an old beer style and to develop a fruity, hoppy summer beer thanks to the use of various aroma hops.

Both beers are currently in the development phase and will be available from the end of May to July in extremely attractive packaging as a "limited edition". From mid-May you can virtually "look over the shoulder" of the two master brewers at www.braumeisterschaft.at. The campaign was developed in collaboration with the social media agency "Wunderknaben Wien".
---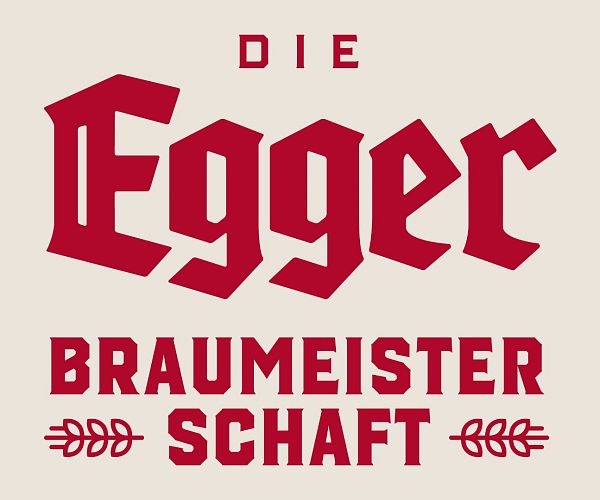 Do you have questions?
Just write to us. We are gladly available
for questions and suggestions.