News
---
Egger Märzen takes first place in the renowned Falstaff Beer Trophy 2019 in the Märzen category
Egger private brewery sees quality offenisve confirmed
A jury of 7 experts tasted over 260 different beers
Egger Märzen was judged to be "very finely tuned, strong Märzen
The Egger private brewery from St. Pölten-Unterradlberg in Lower Austria has reason to toast: the renowned gourmet magazine Falstaff  has chosen Egger Märzen as the winner in the important Märzen beer category in a large beer test. Bernhard Prosser, Managing Director for Sales and Marketing at Egger Getränke, sees the quality offensive in his house as being particularly rewarded: "We are incredibly proud of the result. I am particularly happy for our brewing team, who with a lot of commitment, passion and consistency, brews excellent beers in our modern brewery! Prosser adds: "Quality is very important to us - the current Falstaff award is once again proof of our brewing expertise. We are happy and of course congratulate all the other winners. "Egger Märzen secured first place in the test with 94 Falstaff points.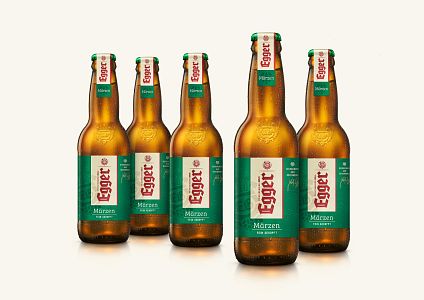 Märzen – the most popular type of beer in Austria
The victory in the Märzen category is particularly valuable for the Egger private brewery, because the Märzen/Lager is the most popular type of beer in Austria and represents a proud 64 percent of the beer market in Austria. The name is derived from the month of March, because in the past people brewed in autumn, covered the storage barrels with ice during the winter and after the ice had melted in March, the beer in the barrel was also ripe.

The Egger Märzen beer is available nationwide in stores and in selected catering establishments in both the 0.5l can and in the glass bottle of 0.33 liters and 0.5 liters.
About Falstaff
Falstaff is an internationally recognized publishing house. The magazine of the same name with a focus on enjoyment, wine, food and travel is one of the most renowned in the entire German-speaking region.
---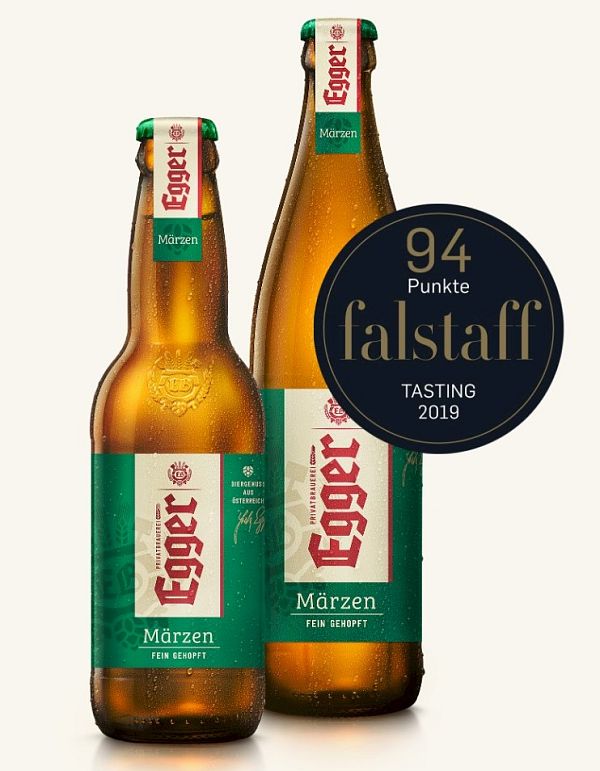 Do you have questions?
Just write to us. We are gladly available
for questions and suggestions.