News
---
Investment in the most modern glass plant in Austria
Versatile possibilities for all pillars of the company
Greenpeace: Reusable glass containers are the most environmentally friendly solution for beverage packaging
The Lower Austrian family company Egger Getränke based in Unterradlberg is treading innovative and courageous paths: For example, an additional glass filling line using the latest technology was ordered, which is intended to expand the company's range of services in the long term. An additional 60 million glass bottles per year are to come off the production line here in the future and support business in the area of ​​own brands as well as the areas of contract filling and private label.

Kathrin Golger, owner representative of the Tyrolean family, explains the future-oriented investment as follows: "Our family would like to contribute to a wider range of beverage containers. We plan to sell 30 percent of our own alcohol-free brands in reusable glass containers by 2025. "The seriousness of this vision underlines the investment volume of 25 million euros - this is the second largest investment in the company's history. The family has a pioneering spirit in the blood - it first launched PET bottles in Austria 30 years ago - today the answer to the zeitgeist is clearly glass. Egger Getränke fills more than 300 million liters of beverages per year.

The installation of the system will start in autumn 2019 - commissioning is planned for February 2020. Managing Director Martin Forster adds: "We produce beverages with passion and we see glass as crystal-clear future potential. We not only want to use the new, additional glass system for our own brands, but also offer it to our customers in the field of contract filling and private label production. The technical possibilities are almost limitless - we are sure to implement the most modern glass plant in Austria. "

Greenpeace confirms: Reusable glass is the most environmentally friendly beverage packaging A reusable study published by Greenpeace recently underscored the need for a wider range of reusable glass in Austria. According to this, 91% of consumers consider reusable glass to be environmentally friendly. Greenpeace managing director Alexander Egit welcomes the commitment of Egger Getränke: "The Austrians want a wider range of drinks in returnable bottles demonstrably. And rightly so - reusable glass is the best and most environmentally friendly solution to contain the plastic crisis in the beverage sector. With the expansion of the glass plant, Egger is making a unique foray in Austria for the environment, climate and consumers. "Greenpeace also sees trade and politics as challenged: Austria needs a mandatory reusable quota and the willingness of retail chains to put reusable counterfeits on supermarket shelves, says Egit . The independent environmental protection organization Greenpeace does not take any money from governments or companies and therefore supports Egger in the expansion of reusable glass with its know-how free of charge.

The most modern glass plant in Austria offers a wide range of options The latest generation of glass plants is a real "land of plenty" for beverage brands. In total, a wide variety of bottle shapes from 0.2l to 1.0l can be filled - and in a wide variety of secondary packaging. From reusable boxes to full cardboard boxes, from glue labels to transparent adhesive labels - over 300 different combinations are possible. The maximum output of the new glass system, which will find space on an impressive 4,500 m², is 30,000 bottles per hour. In total, an annual capacity of 60 million bottles is expected - this roughly corresponds to the total annual sales volume of non-alcoholic beverages in glass bottles in food retailing in Austria.1 Particularly sustainable: the new glass plant is also operated 100% climate-neutral.

A new reusable container in tune with the times The glass system can be used in a wide variety of ways. However, Egger Getränke recognizes a special potential in the area of ​​reusable glass containers. A new, reusable glass container is currently being designed with the finger on the pulse, and the product presentation is planned for this year.

Strong company on four pillars As a family company, Egger Getränke combines flexibility with experience and constantly attracts attention with innovations. The company's success, with annual sales of over 100 million euros, can be traced back to a long-term strategy and the concentration on four pillars, namely the development of strong premium brands, contract filling, private labels and export.
---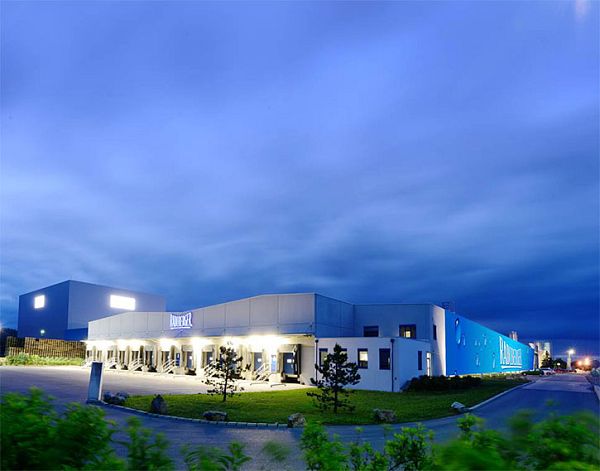 Do you have questions?
Just write to us. We are gladly available
for questions and suggestions.